Services
                   时间:2022-02-20 浏览:151
导读:   Declare registration Product registration is declared Acting Beijing Tianjian Huacheng International Investment Advisory Company Limited, the main business of its development strateg……

Product registration is declared Acting Beijing Tianjian Huacheng International Investment Advisory Company Limited, the main business of its development strategy to the State Pharmaceutical Research Group huge rely on the expert group, the main business are the backbone of more than three years of experience, and the State health food experts and review center around the testing agencies all have good relations of cooperation.
● Services
Health food, cosmetics, pharmaceuticals, medical equipment, disinfection products, products of drinking water, food certification declaration; Import food labelling production, imports of cosmetics produced labels .
Health food approvals, new drugs certificates, cosmetics and other approvals and technology transfer .
Acting preparation offices of foreign companies in China, mainland companies in Beijing Office, other resources such as replacement.
                  责任编辑:本站小编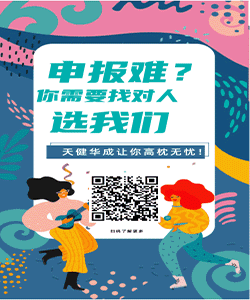 联系我们
86-010-84828041/42
400-6167-168
zhuceabc@zhuceabc.com
咨询微信:
13601366497(化妆品类)
1801335159(特殊食品类)